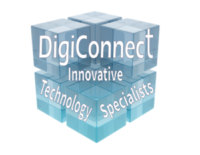 DigiConnect, formerly the team from US Netcom, has been providing customized automated messaging to government since 2001. Our specialty is helping WIC, public health, labor departments, and family services deliver messages designed to initiate a call to action. We partner with One Call Now, an OnSolve company, to deliver the most powerful and reliable messaging service in the industry.
Over 20 years of experience managing government communication projects insures customer satisfaction. We have a unique implementation process which frees up your time and simplifies the steps to go live.
DigiConnect is founded on Christian principals believing that all people deserve to be treated with kindness and compassion and that Jesus is the only way to salvation.